1. Design development ability independently.
The specialized development software cooperates with high precise equipment, such as EDM, CNC milling. CNC lathes etc, can quickly and high-efficiency making "high-accuracy, long performance life" the forging mold and own 100% design development ability independently.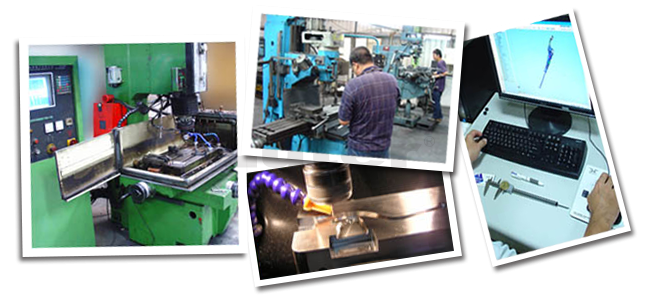 2. Select the most high-quality copper alloy and aluminum alloy.
We select the most high-quality copper alloy and aluminum alloy material severely and vertically integrate processing system in production. From automatic feeding, cutting, forging, CNC turning to the finished all make in the factory,that let the manufacture procedure always nimble and efficient, and enable products reach the maximum economy productivity by fastest way and shorten the deliver time.
3. The advanced and complete forging equipment satisfied customers' copper and aluminum forging demand.
We own and built a 5620 square-meter factory in Changhua Coastal Industrial Park, There are precise forging machine 1,000 tons, 600 tons, 400 tons, production line in the factory, no matter copper alloy or the aluminum alloy forging parts all can satisfy the shaping demand of customers for different products.
4. Adopt CNC four axle machine centers and swiss-type CNC lathes automation process production.
Process the deckle edge with the puncher, and introduce Japan advanced CNC four-axle processing machine, swiss-type CNC lathes, and computer automatic lathe etc. precise automatic equipment to carry out follow-up excellent processing.
5. Strict quality control in order to obtain the optimum products.
We have well-found testing equipment and tools in our laboratories, including 3D image measuring apparatus, 2.5D measuring apparatus, material universal testing machine, hardness tester, salt spray tester etc, guarantee the products have the high-quality and dependability functions.